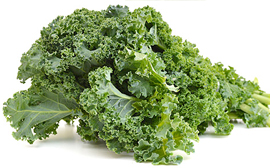 Fad diets come and go, but everyone can agree that getting more fruits and vegetables into your diet has a protective effect against cancer, heart disease, diabetes and other illnesses. Take preventative measures by ensuring you get the vitamins, minerals and fibre that are abundantly available in a plant-based diet, instead of filling up on animal products that are often much higher in fat. The growing number of vegan athletes confirm what bulls and stallions have been trying to show us all along; you can grow strong and healthy without a single bite of meat.
Prevention is the best prescription!
The World Health Organization and Food and Agriculture Organization (WHO/FAO) have found that a diet low in meat, eggs and dairy, while also higher in fruit and vegetables, was associated with a lower risk of: Heart Disease, Osteoporosis, Type 2 Diabetes, and various types of Cancer. A more plant-based diet, rich in fiber, folic acid, antioxidants, and phytochemicals, is also associated with: lower blood cholesterol concentrations, lower incidence of stroke, lower total and LDL cholesterol, lower blood pressure, and lower body fat. Prevention is the best prescription!
Concerns about the rising cost of health care are being voiced nationwide, even as unhealthy lifestyles are contributing to the spread of obesity, diabetes, and cardiovascular disease. For these reasons, physicians looking for cost-effective interventions to improve health outcomes are becoming more involved in helping their patients adopt healthier lifestyles. Healthy eating may be best achieved with a plant-based diet, which we define as a regimen that encourages whole, plant-based foods and discourages meats, dairy products, and eggs as well as all refined and processed foods.
The major benefits for patients who decide to start a plant-based diet are the possibility of reducing the number of medications they take to treat a variety of chronic conditions, lower body weight, decreased risk of cancer, and a reduction in their risk of death from ischemic heart disease. A plant-based diet is not an all-or-nothing program, but a way of life that is tailored to each individual. It may be especially beneficial for those with obesity, Type 2 diabetes, high blood pressure, lipid disorders, or cardiovascular disease.
The benefits realized will be relative to the level of adherence and the amount of animal products consumed. Strict forms of plant-based diets with little or no animal products may be needed for individuals with inoperable or severe coronary artery disease. Low-sodium, plant-based diets may be prescribed for individuals with high blood pressure or a family history of coronary artery disease or stroke. A patient with obesity and diabetes will benefit from a plant-based diet that includes a moderate amount of fruits and vegetables and minimal low-fat animal products.
Patients with kidney disease may need a plant-based diet with special restrictions, for example fruits and vegetables that are high in potassium and phosphorus. Finally, patients with thyroid disease will need to be careful when consuming plants that are mild goitrogens, like soy, raw cruciferous vegetables, sweet potatoes, and corn. These patients should be informed that cooking these vegetables inactivates the goitrogens (so cooked is best). Physicians should advocate that it is time to get away from terms like vegan and vegetarian and start talking about eating healthy, whole, plant-based foods (primarily fruits and vegetables) and minimizing consumption of meat, eggs, and dairy products. Physicians should be informed about these concepts so they can teach them to staff and patients.
Health Canada recommends eating 7 to 10 servings of fruit and vegetables each day, but according to recent statistics less than 50% of Canadians do. Conversley they do not have a recomended daily amount (DV%) of protein since most Canadians already get enough of it in their diet. The American Dietetic Association (ADA), North America's largest organization of nutrition experts, states that vegetarian diets, including vegan diets, are healthful, nutritionally adequate, and may provide health benefits in the prevention and treatment of certain diseases and are appropriate for all stages of the life, including pregnancy, infancy, childhood, and adolescence, and for athletes."
Share this case study with your doctor: